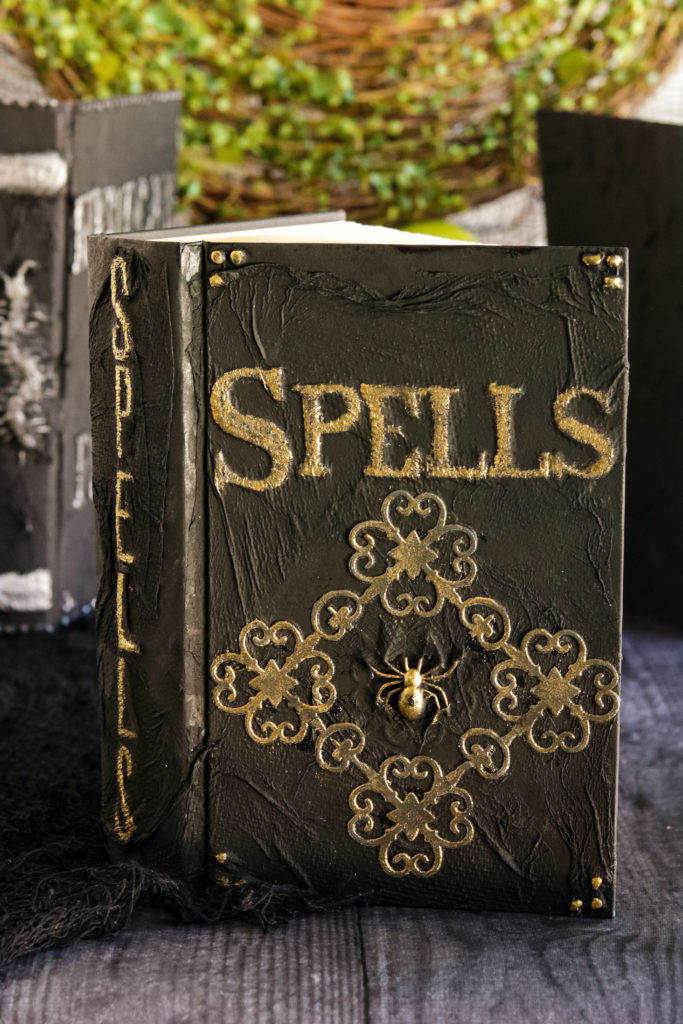 Halloween is almost here and I am so excited to share one of my favorite Halloween crafts with you! These DIY Spell books are not only cheap and easy to make, but they look and feel so authentic and are the perfect way to give any end table or fireplace mantle a bit creepy but elegant Halloween chic all at the same time.

This is a great project for adults or kids, and an awesome way to upcycle damaged hardcover books. So the next time your child crumbles or rips the pages of your favorite hardcover … get excited! It will make a perfect addition to your DIY Spell book stash.
To make DIY Spell Books you will need: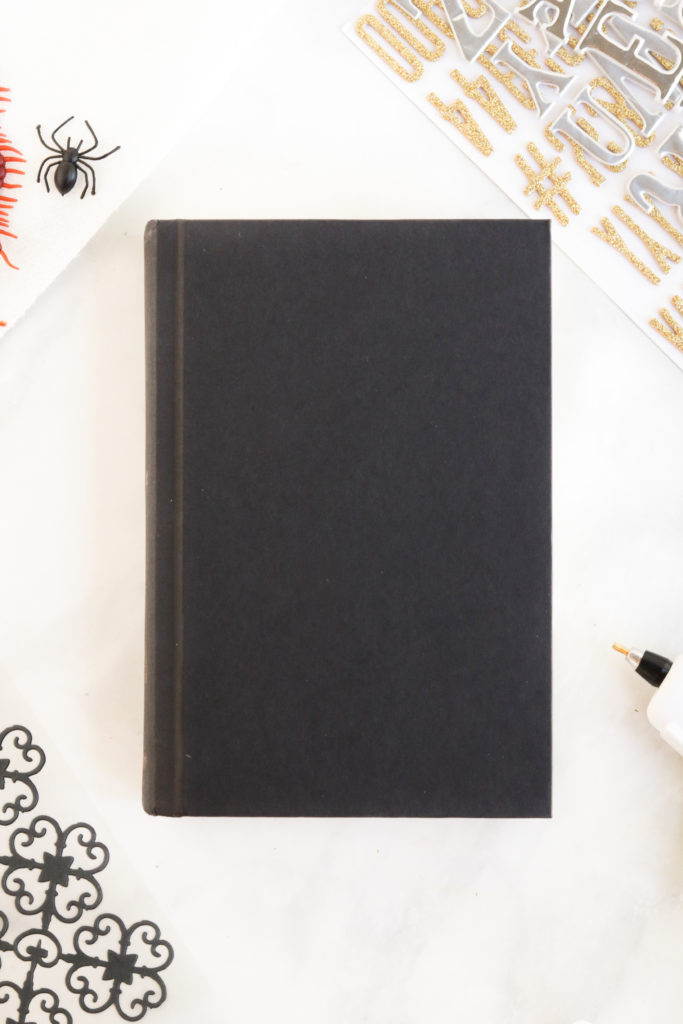 3 hardcover books
Foam, puffy or 3D letter stickers
Hot Glue Gun with extra glue sticks
Embellishments of choice (gems, plastic bugs, stickers)
Modge Podge
Paper Towel
Black Paint
Metallic Paint
Distressing Ink
Ribbon or Suede
Standard Supplies needed to make DIY Spell Books:
How long it takes to make DIY Halloween Spell books
Most DIY spell books out there take multiple days to make. With so many layers, and long dry times it is easily a weekend project. But I figured out a way to combine the steps and speed up drying process so you can make one of these in just one hour!
How to make DIY Spell books:

First you will want to attach the foam stickers to the book to make the titles on the cover and the spine of the book.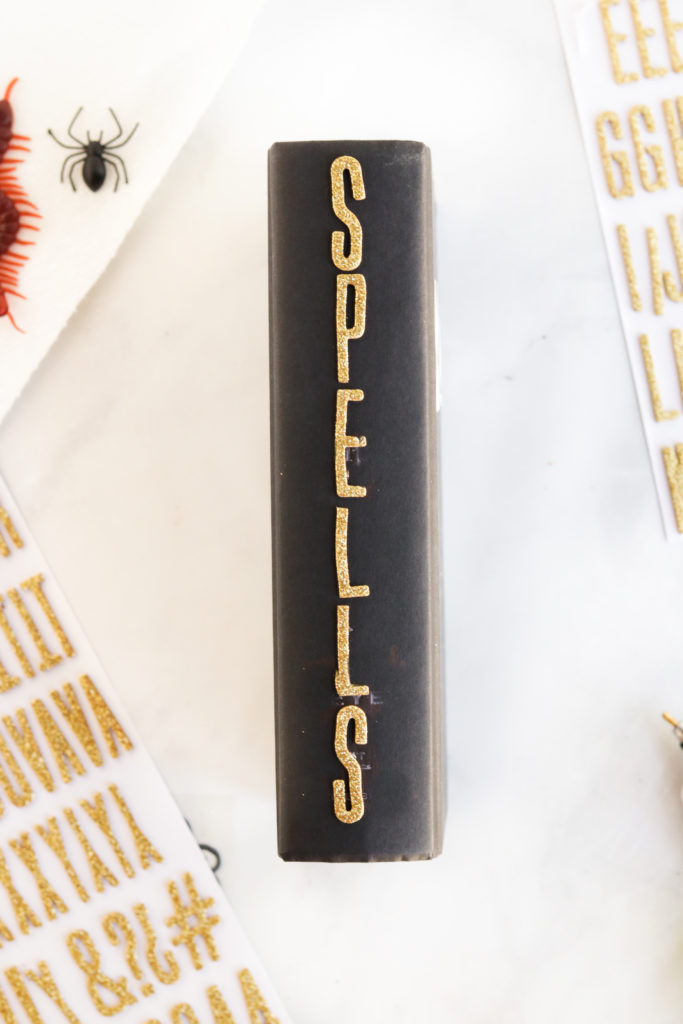 Then use a glue gun to make studs, or patterns if desired and attach any embellishments that you want to be black.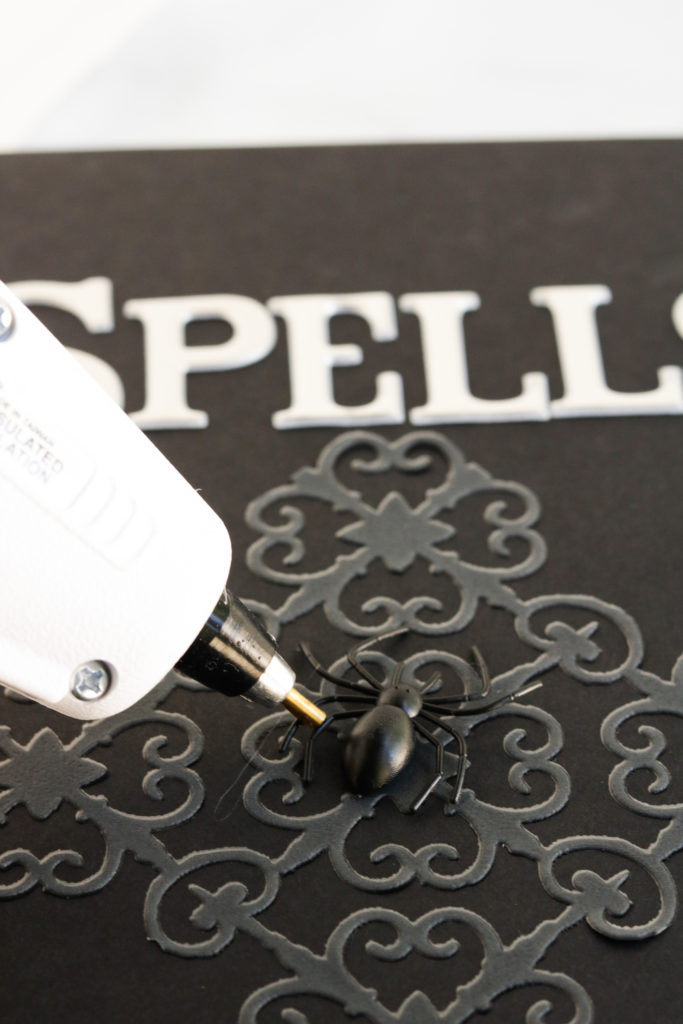 Next you will be attaching the paper towel. Be sure your paper towel is separated into one ply. Moisten it with a couple of drops of water. Squeeze out any excess. You want it to be barely damp. Place the book open with the hardover sides facing up. Then you will want to apply a layer of mod podge on the book and begin applying the paper towel in small sections to the cover, back and spine. You want to make small wrinkles and work the pieces around any lettering. Once you have covered your DIY spell book with paper towels, use your hairdryer for about 5 minutes to dry.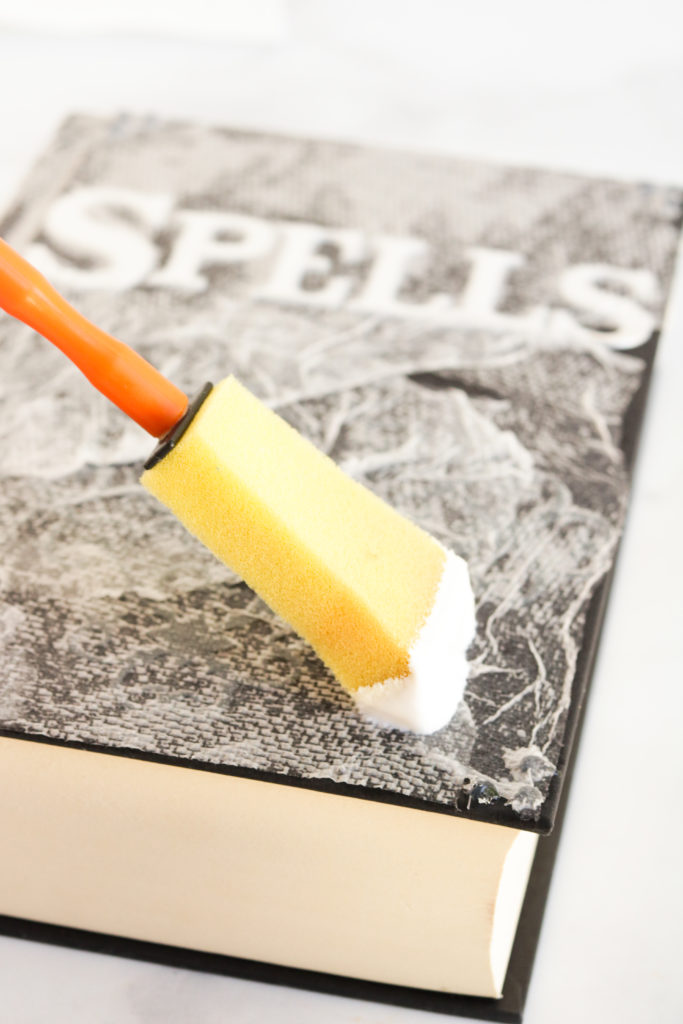 Once dry, use a sponge paint brush to apply black paint to the entire cover, back and spine of the book. Use your hairdryer again for about 5 minutes to dry the paint.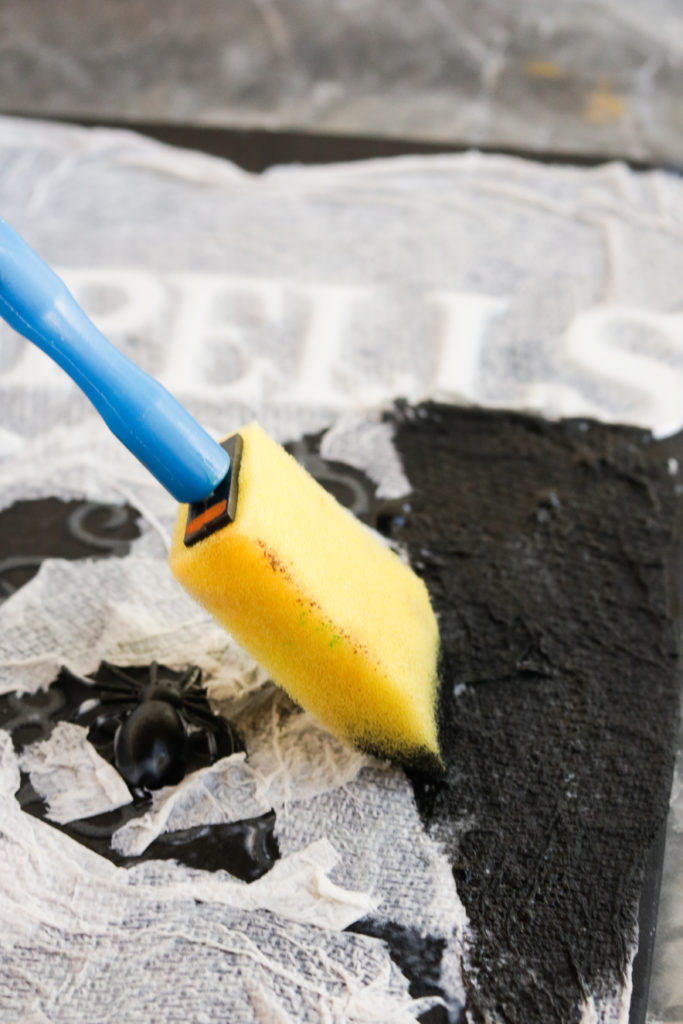 After it is dry, use the small bristle brush to apply metallic paint to the lettering and any embellishments that were applied.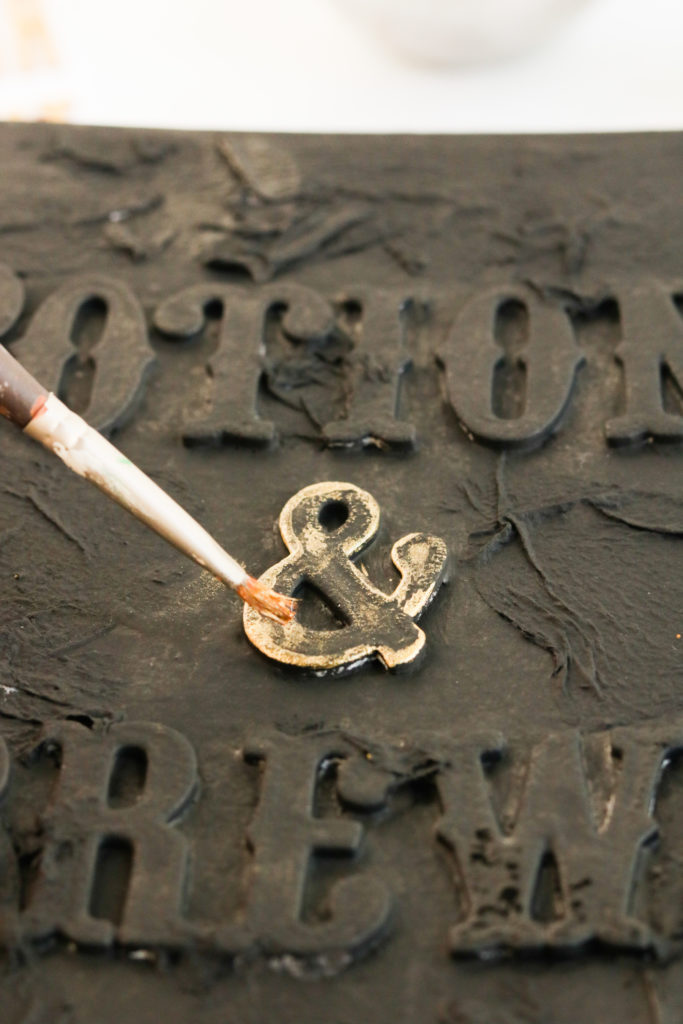 Use your hairdryer again for about 5 minutes to dry the paint. Then, use the distressing ink to apply stain to the edges of the pages. You will want to carefully crumble and bend the pages without tearing them to create a worn in look.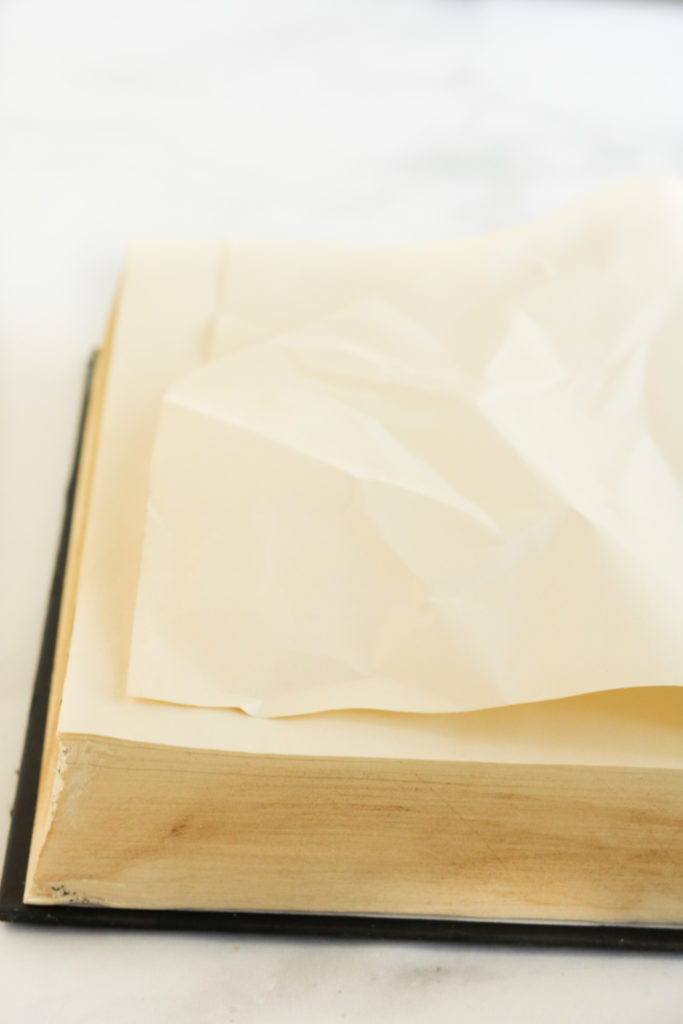 Finish off your craft by adding gems or wrapping in ribbon/suede.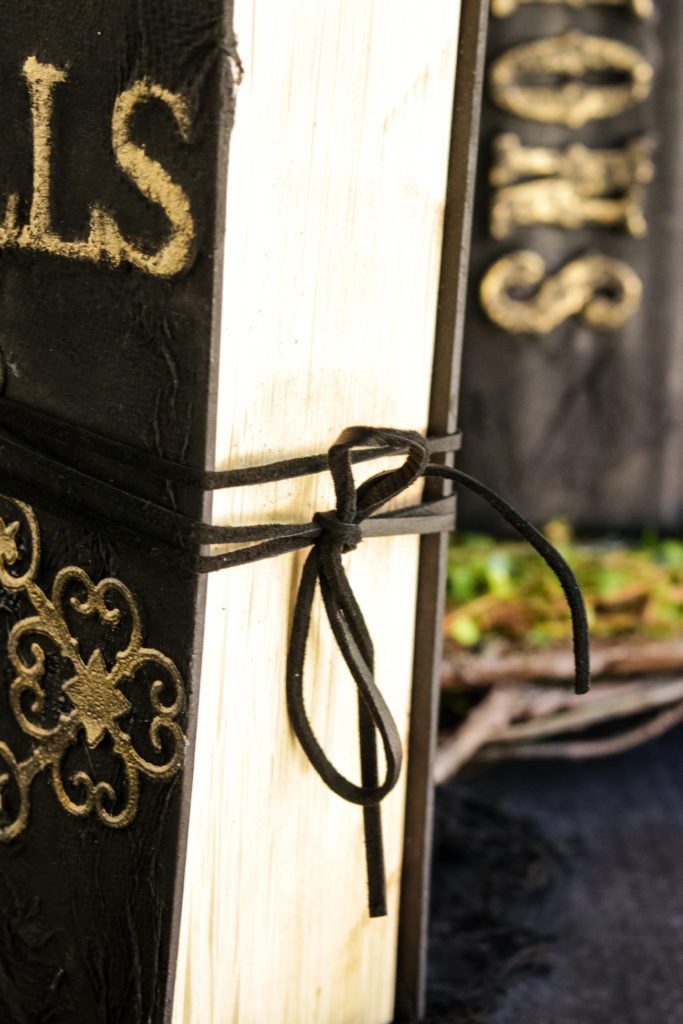 Now you have a handmade spooktacularly elegant addition to your Halloween decor!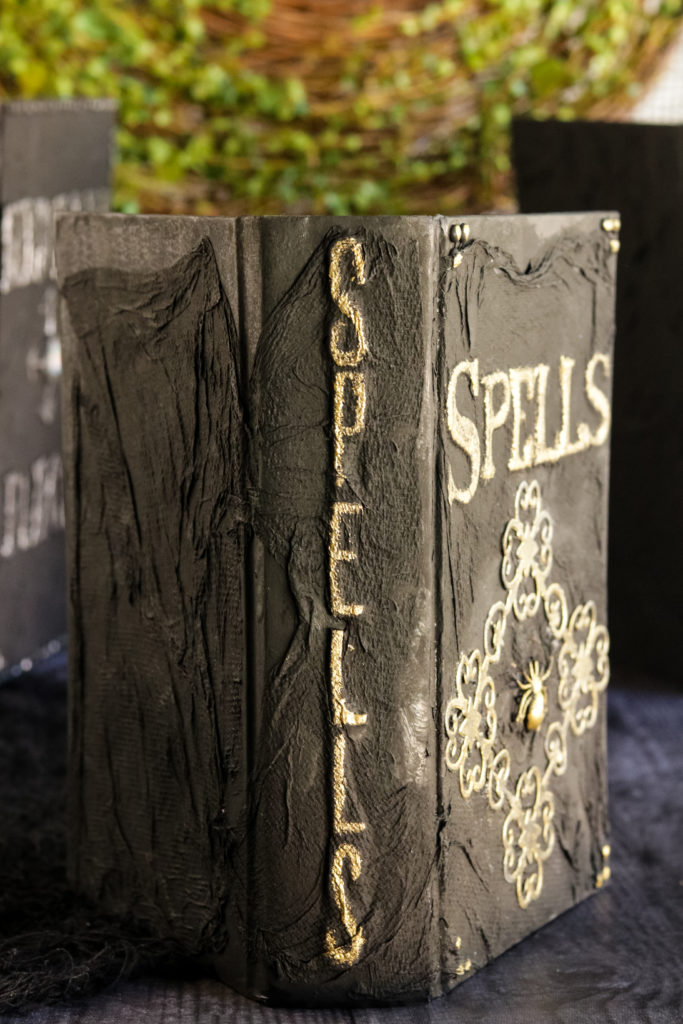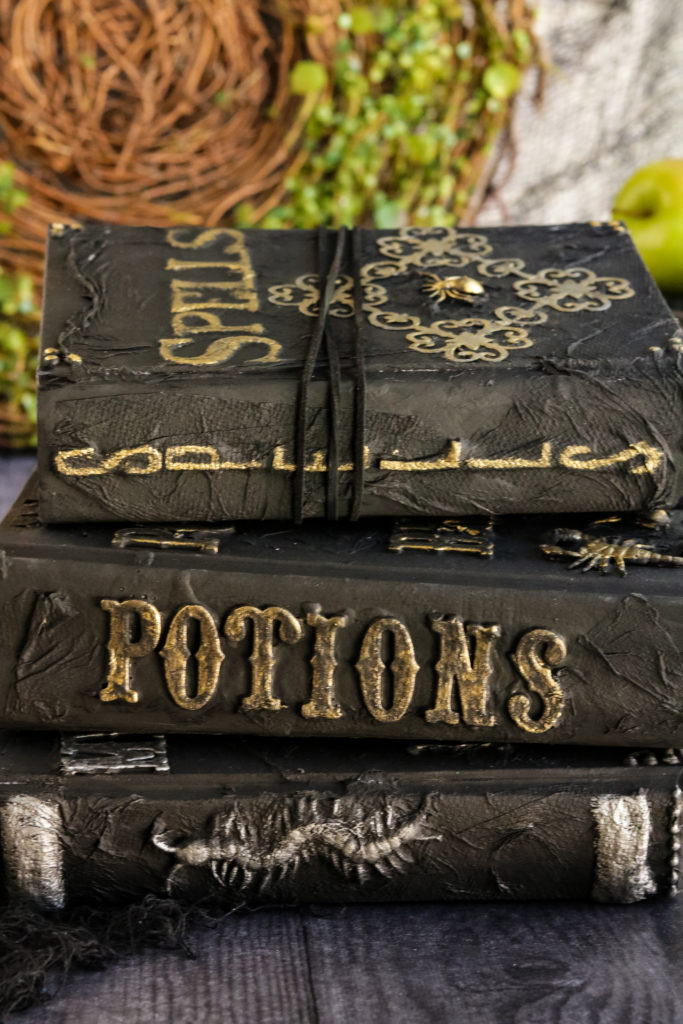 Wanting more Halloween crafts and treats? Check Out these Halloween Crafts and Recipes!
Tell me how your DIY Spell Books turn out in the comments!
Share this DIY Spell Books on Pinterest!